Announcements: 
Special thanks to Creekside grandparent, Warren Wehmann, for adding 45 new Square 1 Art tiles to our school's tile wall this week. If you ordered tiles for your children, feel free to check out their fine work on display down the 1st grade hallway (where there are two tile walls, one on each end of the hall). 

Jump Rope for Heart and Hoops for Heart
Is Underway!!!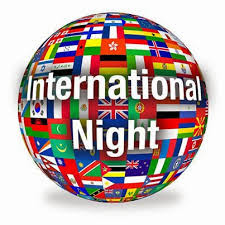 Save the Date –
International Night is
March 16th
from
6-8 p.m.
Dates to Remember:
February 15 – Spirit Night at Jersey Mike's
February 15 – Early Release (12pm – Car Riders, 12:15 – Bus Riders)
February 16 – PTA Meeting @ 6pm
February 23 – Math and Bingo Night
March 2 – 5th Grade Student/Staff Basketball Fundraiser
March 16 – International Night
March 31 – Talent Show!!
Link your Harris Teeter VIC card to Creekside #5611. 
Link your Kroger card to Creekside by asking at the Customer Service desk. We earn points for every dollar spent at Kroger toward purchases for our school.
Clip BOX TOPS  and Labels for Education. Students may bring in Box Tops  and labels every 

Friday

 to the Box Top store at the front of the school to trade them in for cool prizes. 
 Stay connected:
SOAR Eagles!
2016 Creekside Eagles Fun Run Corporate Sponsors!
http://www.jerseymikes.com/order http://www.themadpopper.com